Simple Technology Solutions and Navy Win ACT-IAC Innovation Award
AI/ML solution will save the U.S. Navy billions per year and improve fleet readiness.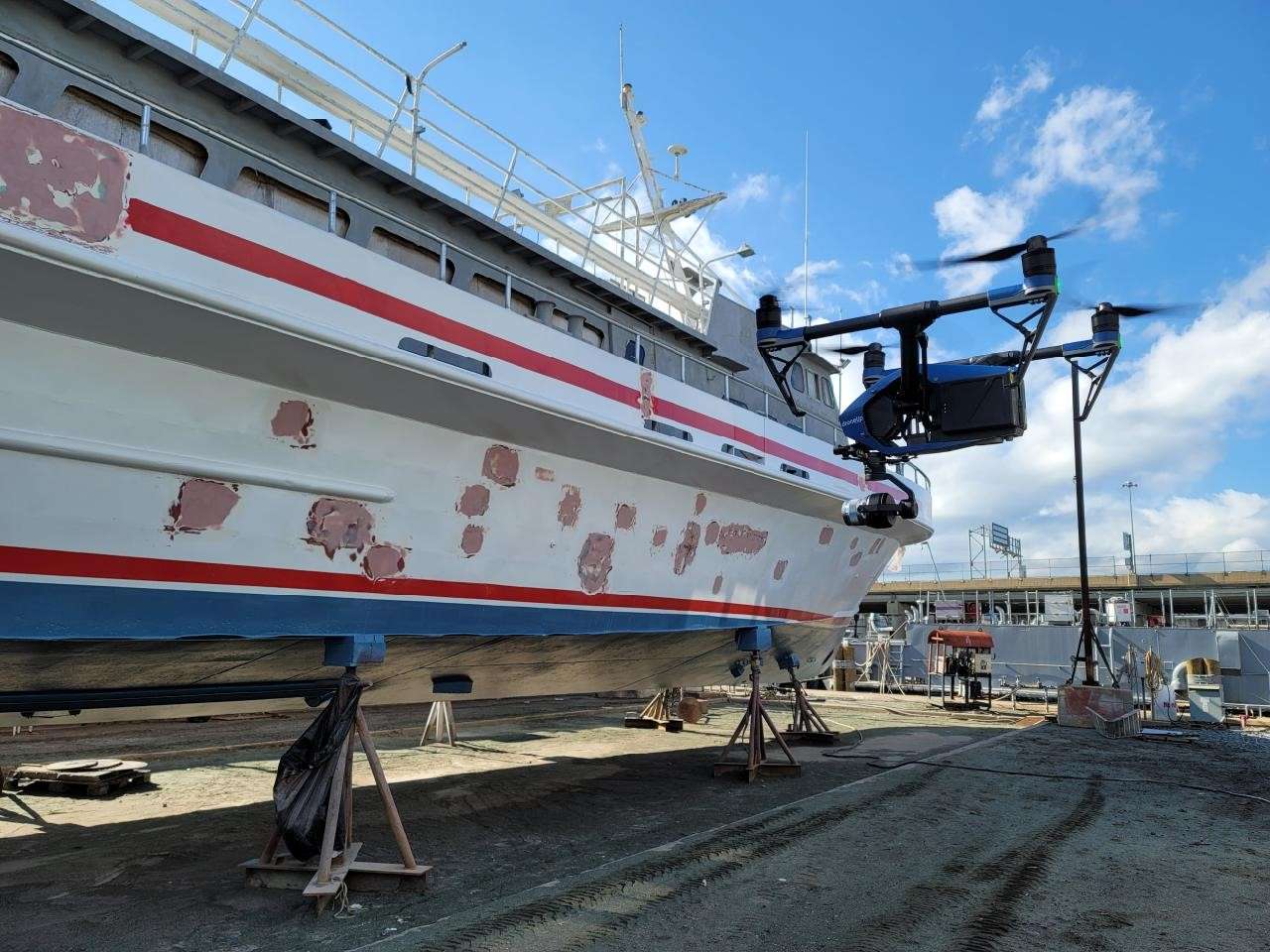 Simple Technology Solutions (STS), an 8(a) & HUBZone company specializing in multi-cloud engineering and applied artificial intelligence (AI) and machine learning (ML), in conjunction with the U.S. Navy has been named a 2021 ACT-IAC Innovation Award winner. Working with Google and the Navy's Small Business Innovation Research Office, STS developed redOx, an AI/ML corrosion detection and analysis solution.
The redOx solution uses Google Cloud infrastructure and native computer vision capabilities to detect, prioritize and predict maintenance needs using drone-captured images. Platform corrosion (on vessels, aircraft, and infrastructure) currently costs the Department of the Navy over $6.8B annually, and the Department of Defense almost $17B per year. The current corrosion inspection process is highly manual and dangerous, requiring inspectors to climb in fuel tanks and other hard to reach places on vessel interiors and exteriors.
By automating both the data collection (via commercial drones) and analysis (via AI/ML) processes, redOx can currently detect and analyze corrosion in aerial images of vessels with 90% accuracy and very few false positives. STS is currently expanding the solution to include aircraft and tanks by incorporating additional sensors like infrared and multi-spectral. Additionally, STS is adding a front-end user interface with 3D modeling capabilities to easily tie instance detection to platform location in real-time in the field. Model training and validation is iterative and ongoing based on newly ingested data.
"The Navy is excited to work with STS and their partners to leverage AI/ML to help identify corrosion. We anticipate this approach will help the Navy and industries around the world address corrosion on various systems." said Steve McKee, Naval Enterprise Sustainment Technology Team Lead.
"This award captures perfectly the power of commercial cloud capabilities, and the benefits of automation - saving time and money while liberating human beings for higher level cognitive duties," said Aaron Kilinski, chief technology officer, STS. "We chose to work with Google Cloud AutoML because it allows our engineers to train and test high-quality models quickly. Google Cloud provides an unrivaled degree of specification to meet tough business objectives in compliance with FedRAMP High and were excellent partners on this project."
Work on redOx began as a Phase I Small Business Innovation Research (SBIR) project due to the technology innovation and potential for commercialization. With a goal of modernizing depot maintenance activities and autonomous non-destructive inspections, STS was selected given the pioneering software-based approach. Phase II work will continue through at least December 2021.
The official award ceremony will take place during the ACT-IAC Emerging Technology and Innovation Conference, held on May 25-26, 2021.
About Simple Technology Solutions
Simple Technology Solutions (STS) is an 8(a) & HUBZone company specializing in multi-cloud engineering and applied AI/ML. STS delivers automated (everything-as-code), scalable, and secure solutions in all layers of the cloud technology stack. The company is expert in leveraging and augmenting cloud native services to maximize operational efficiencies and mission value, applying a library of proven, cloud-agnostic accelerators that automate key operations and maintenance and application migration activities. In 2021, STS was voted a "Best Place to Work" by Washington Business Journal, ranked #28 on the Inc 5000 2021 list of the 250 fastest growing private companies in the DC metro area and was ranked #2 on G2Xchange's list of fastest growing private companies – D.C., Maryland, Virginia and Delaware.


Like what you're reading? Start a conversation by booking a meeting with us today.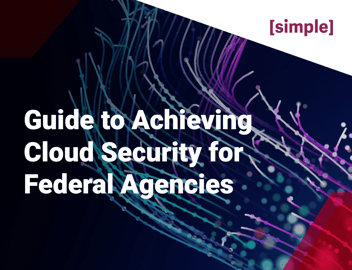 No one wants to testify before Congress on why their FITARA scorecard grade went down. Read our eBook, Guide to Achieving Cloud Security for Federal Agencies, to see how your agency can safeguard itself.