5 Simple Questions to Ask Yourself Before Applying for a Job Requiring a Government Security Clearance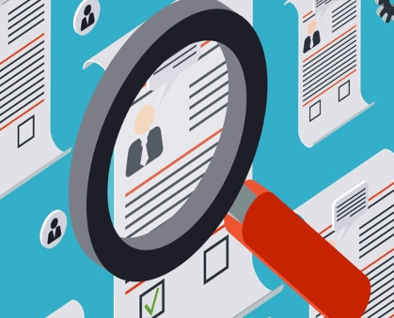 So, you've done all the hard work. You got your degree in your chosen field, finished the trainings and collected your industry's certifications, and paid your dues to get experience under your belt. You're ready to see what opportunities are out there, and you come across a bunch of job listings that appear to be right up your alley. Jackpot! As you scroll through the requirements, you come across one requirement that stops you in your tracks: "Eligibility to obtain a security clearance".
If you've never worked within the federal government, or for a government contractor, just the words 'security clearance' might call up images of Jason Bourne or 007. While spies no doubt need a high-level security clearance, every government employee or contractor undergoes a process to obtain a security clearance of varying levels, from Public Trust all the way to Top Secret-Secret Compartmented Information (TS-SCI). That Automation Team Technical Lead position may not be super top-secret work, but the federal government ensures that everyone working for them or on their behalf meets their standard to do so.
Here are 5 simple questions you can ask yourself before applying to see if you're eligible to support a U.S. Government Contract:
U.S. Citizen? Federal Government Security clearances of Public Trust and higher require U.S. Citizenship. You will also be asked if all immediate family members are U.S. Citizens, and if they currently live in the U.S.

Foreign Ties? This is a big one. They will want to know if you lived outside of the U.S. for more than 3 of the last 5 years (not counting working for the U.S. government), whether you have ever worked for a foreign government's military, and if you or your family have close or continuing contact with anyone who is not a U.S. Citizen in the last 7 years. Don't forget about that foreign property and bank account!

Terminations for Misconduct? The government doesn't mess around with misconduct. If you've been terminated or fired for misconduct (or other cause other than layoff) in the last 7 years, this will certainly raise eyebrows in the security office.

Criminal and Financial History? The government wants to make sure they're teaming up with people who are reliable both in and out of the office. A criminal record or less than stellar financial history can raise red flags about your trustworthiness.

They will be looking into whether you have been arrested or charged for any reason in the last 7 years, as well as whether you have filed bankruptcy or had any debts which were over 90 days late in the last 7 years.

Additionally, they will want to know if you have had a security clearance denied or revoked in the last 7 years. What they really want to see is accountability; you may have had late payment or collections, but is it a trend, or were they due to hard times, and have you taken care of them since?

You don't have to be an angel, but hiding things in your past from Uncle Sam will get you nowhere fast. Honesty is the best policy (and they'll find out anyway!).

Substance Abuse and Mental Health? The last question to ask yourself is if you have ever been hospitalized for a mental health condition, been court-ordered to consult with a mental health professional, or if you have ever received counseling or treatment for an alcohol addiction. This includes voluntary treatment. They will also ask if you have ever used, manufactured, or sold any illegal drugs (including marijuana, which is still illegal at the Federal level) or controlled substances, or if you have misused prescription drugs in the last 7 years.
Answering YES or NO to any of these questions does not determine whether or not you can obtain a government clearance. However, based on our experience, they may be an indication that your clearance process may be delayed or denied. Don't fear the process! The Federal Government is extremely thorough, so expect the investigation to take some time, but the more open and honest you are, the smoother the process. Remember, they want you and your expertise for the role!
Getting into the cleared space of Federal Government contracting can be a time-consuming and tedious process, but well worth it in the end. While the number of cleared candidates has plummeted, the demand for qualified candidates with clearances has only increased.
According to the Greater Washington Partnership (2019), roughly 9% of all job postings from Baltimore to Richmond, require a security clearance. By obtaining a security clearance, you are signaling to future employers that you have been vetted by the U.S. Government and they can put your resume at the top of the stack.
Ready to apply for a job that will require a clearance? The company's Facility Security Officer (FSO) can be a great resource for any questions you may have. They can help make what may seem like a huge undertaking a little less scary, and get you started on a leg up in your career!
Simple Technology Solutions's motivated team members deliver remarkable solutions to our Federal Government clients every day. We are lifelong learners, value outcomes over busy-ness and cultivate collaboration over individual contributions. Our in-depth experience helping government agencies in their installation, configuration, and optimization of leading Agile Software Development, DevOps, and Cloud Migration tools has led to rapid growth and an increased demand for our services.
Our vision of excellence is aligned to our 'Techquity' (Tech-Equity) focus and drive. We understand that disparities and gaps in opportunities and earning potential exist for marginalized groups, such as people of color and women, in the IT industry. By leveraging the power, passion, and talent from this group we are able to deliver innovative GovCon IT solutions that exceed our customer's expectations. To check out our current career opportunities, click here.
Sources:
Greater Washington Partnership. (2019). Security Clearances: Clearing the Path to More Job Opportunities. Retrieved from https://greaterwashingtonpartnership.com/publications/security-clearances-clearing-the-path-to-more-job-opportunities/