Culture at a distance: The STS Bonfire Effect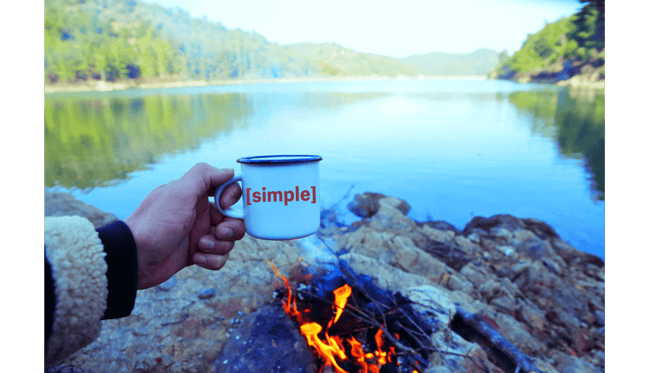 "What can you tell me about your company's culture?"
You'll almost always ask this in a job interview, and almost never get the answer you want. It is, admittedly, an impossibly broad question. But we ask it because we want to know our working hours won't be spent somewhere awful. We want to know the good, bad, and ugly—and clarity is extremely hard to come by. Remote work complicates this even further.
Federal contracting adds yet another layer of mystery on top of everything else, which I discovered for myself applying for a job as a contractor. I interviewed, met my company's hiring manager, had a good conversation, and (of course) asked him to describe the company's culture. I had no idea the answer would be largely irrelevant, since I was sent to work at the Department of Veterans Affairs (VA). I ended up being *very* lucky in terms of VA office culture, as my team and the Executive Director I supported were all exceedingly kind and supportive. I could not discern anything of my own company's culture, however, immersed as I was in VA's.
It had not occurred to me at any point during my job search that I'd be hired at one place and work at another—but as a federal contractor, that's precisely the arrangement one signs up for. I had very little interaction with my company aside from the weekly reminders to submit my timesheets. I did, however, receive a (lovely) fruit basket for Christmas and even a bonus, both of which I deeply appreciated.
Some contractor companies have what I'd call lighthouse cultures—far off in the distance and visible only as often as the beacon rotates. I ultimately wanted something different, something perhaps more bonfire than lighthouse: warmer, constant, and sustained, which I suspect I've found at STS.
How does a federal contractor company build a bonfire, instead of a lighthouse culture? How does any company in the work-from-home age, for that matter? STS, unlike many other companies of its size, has had a remote workforce even before the pandemic—meaning that STS has been developing its culture for precisely this purpose.
We do this in several ways, not the least of which includes numerous get togethers. Working remotely doesn't mean staying entirely remote—we organize numerous happy hours, dinners, and virtual events for staff to gather outside of work. But if the bonfire image runs the risk of being too touchy-feely, consider the following numbers:
We retain 93% of employees who've been with the company for 3-5 years, meaning the overwhelming majority of our employees see long-term futures for themselves at STS.
STS reimburses its employees $5,250 per year for student loan assistance, giving you a little peace of mind when the Department of Education comes knocking.
This $5,250 can also be used to help employees work toward mastering new skills and technologies. Leadership, from project managers up to the C-suite, invests in an employee's growth with mentoring, guidance, and encouragement. This belief in developing talent goes beyond the usual corporate pablum, however. STS has built an entire apprenticeship program devoted to cultivating IT skills in people from marginalized communities otherwise underrepresented in IT. Since the program's inception in 2015, 84 apprentices have graduated, and 23 of those graduates work full-time at STS. 54% of these apprentices were from Historically Underutilized Business Zones, and 45% of the program's graduates have landed full-time jobs in IT.
STS also subsidizes memberships for the following three health and wellness services: TalkSpace Online Therapy, Health Advocate, and Teledoc. STS exceeds the industry standard to prioritize wellbeing in ways that are effective even at a distance, and perhaps even more useful if employees spend their 9-5 at another organization through access to user-friendly, remotely accessible healthcare.
While we deploy our (extremely talented) engineers and employees to numerous federal agencies, we build our culture to be that bright spot on the horizon. Ask yourself if your company's culture is more lighthouse or bonfire. Is your company's culture something you can not only see, but feel at a distance?