Empowering Communities & Employees: How HUBZone Certification Boosts STS's Competitive Edge & Commitment to Growth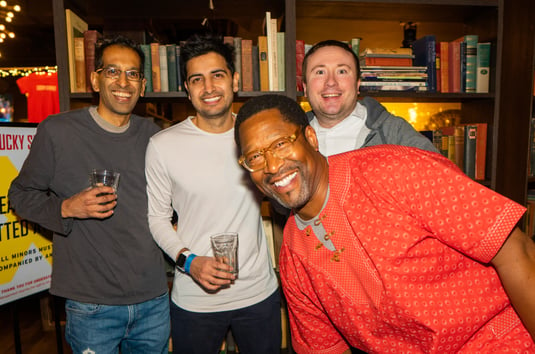 When I first heard of an opportunity at Simple Technology Solutions, I had a lot of googling to do. I didn't come from a federal contracting background at all, and none of the acronyms like IaaS, SDB, or HUBZone made any real sense to me. The more I learned, however, the better the opportunity seemed to me, especially when I dug into what being HUBZone means.
HUBZone stands for Historically Underutilized Business Zone. This is a program created by the Small Business Administration (SBA) to stimulate economic development and create jobs in designated urban and rural areas with low median incomes and high unemployment rates. To be considered a HUBZone company, a business must meet several criteria. First, at least 35% of its employees must live in a HUBZone. Second, the company's principal office must be located in a HUBZone. And third, the company must be a small business according to the SBA size standard.
How does being a HUBZone-certified company benefit our growth? It gives us that competitive advantage when bidding for government contracts. The government has a goal of awarding 3% of all federal contracting dollars to HUBZone companies and being certified increases our chances of being selected.
More importantly, being HUBZone certified means that STS, by virtue of its simple day-to-day operations, brings employment opportunities to people living in the areas that need them most. Our focus on HUBZone hiring isn't about a title or competitive edge; it's part of our philosophy. We have seen the immense value diversity in our workforce brings to our customers; diverse perspectives mean better ideas, improved problem-solving abilities, and increased innovation. Hiring candidates that reside in HUBZones, means better solutions and investing in the growth and development of these communities.
It gives me an immense feeling of pride when I talk about who we are and the impact we have on our community. I believe that we all have the capability to make a positive impact on our community and that the results can cause a ripple effect. It is important for me to work for a company that not only talks about making a difference but also takes concrete actions to do so, and it is very evident to me that STS does just that.
We don't stop there, however. STS invests heavily in professional development. We have a range of training and learning opportunities designed to help our team members excel in the GovCon world. We're committed to empowering our employees with the tools and resources they need to thrive. Whether it's through company-paid training, apprenticeship programs, or industry conferences, we believe in investing in our people. As a result, I've had the opportunity to take advantage of online training platforms like Udemy to enhance my skills in HR and recruitment. Additionally, the SHRM-CP preparation class I'm currently enrolled in has had a profound impact on my professional development. These trainings have not only expanded my knowledge but also given me the confidence to take on new challenges and responsibilities within STS. As I look to the future, I don't see my path as a straight one, and that's what makes it all the more exciting. I'm confident I'll have the opportunity to explore different areas within the company and continue growing both personally and professionally. Whether I decide to focus on advancing within the HR field or explore other departments that pique my interest, I know that STS will provide me with the support and resources I need to pursue my goals. My goal is to not only enhance my skill set but also gain valuable experience that will enable me to make meaningful contributions to the company's success. I'm excited to see where this journey takes me and how I can make a positive impact on STS along the way.
Interested in joining a diverse learning culture that invests heavily in HUBZone communities? Check out our careers page and apply today!