STS Expands Managed Cloud Services Capabilities with Two New Federal Clients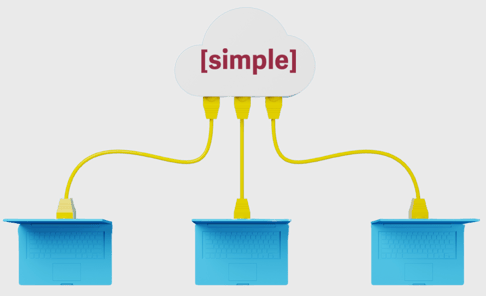 Simple Technology Solutions (STS) continues to apply cloud technology to help federal agencies improve IT operations and application performance. Increasingly this support is provided as a managed cloud service, meaning STS hosts agency applications and provides all underlying infrastructure management and application monitoring support services, including migration, networking, security, and configuration.
At the end of the fiscal year 2022, STS landed two new federal civilian clients, including a large cabinet-level agency. STS will provide Amazon Web Services (AWS) managed cloud services to both organizations to modernize service delivery of multiple mission-critical applications.
Both agencies required a vendor with experience architecting and implementing highly automated cloud hosting environments and migrating applications. Given the international nature of one organization's mission and user base, low latency and data security are of the utmost importance. The cabinet-level agency provides financial support for millions of American citizens, so high scalability, availability, and resiliency are key. All application infrastructure will be provisioned using DevSecOps best practices with Infrastructure-as-Code (IaC) and server configuration scripts. STS will also provide network and security operations support such as performance monitoring, threat detection, vulnerability monitoring and management, and security standards compliance.
"We are honored to add two new federal clients with important citizen-serving missions to our AWS managed services portfolio. By using STS's managed cloud services, agencies realize cost savings while experiencing the performance benefits of proactive monitoring, automation, and innovation provided by STS's team of world-class AWS engineers", said Adrian Rich, Managing Principal.
STS is an 8(a) HUBZone company with advanced partnerships and extensive experience across AWS, Google Cloud, and Microsoft Azure. We are the only small business (SB) that is an AWS Advanced Tier partner with AWS Government Competency. We are also the only Google Cloud SB Partner with Government and AI/ML Expertise. STS was the 2021 Google Cloud Federal Partner of the Year. We excel at enterprise cloud management, managed cloud services, DevOps engineering, and cloud-native Artificial Intelligence (AI) Machine Learning (ML).
To learn more about how STS helps agencies use cloud technology to support the mission, please click here.