Time for Change Part II: Inclusivity for Women in Tech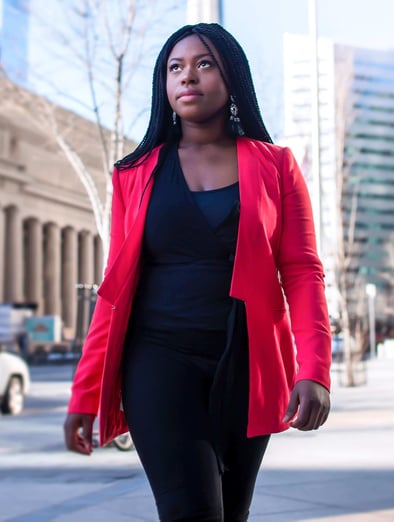 It is time for change in Science, Technology, Engineering and Mathematics (STEM) fields. The lack of diversity is a deeply disturbing problem. Data show that the five largest tech companies have workforces comprised of only 34.4% women.
Digging deeper: Statista reports that only 2% of computing-related jobs are held by Latina women, 3% by Black women, and 6% by Asian women.
Although these companies have been vocal about highlighting the limitations and barriers women face in the tech industry, we must collectively do more. The disparate presence of women in the IT workforce cannot be an issue we push aside for 'someone else' to address.
Additionally, across the board, there is evidence of implicit bias that limits individuals who identify as women from entering STEM fields and halts their career progress. The Pew Research Center reports that:
48% of women in STEM jobs report discrimination in recruitment and hiring
Black and Latina women who majored in computer science or engineering are less likely to be hired into a tech role than white counterparts
The hiring bias also occurs within STEM academia. A study found that physics and biology professors have preferred to hire white and Asian-American applicants. "Women of color were the least likely to be hired," according to Insight into Diversity.
Need further proof? During in-depth interviews with women in STEM careers, 77% of black women and 65% of Latinas reported they needed to provide greater levels of evidence that they're competent.
As we explored in the last blog, this bias and lack of diversity have a waterfall effect across the economy and society.
Setting organizational intentions to be inclusive to women
As organizational leaders, we have the capabilities and power to change these biased dynamics. There are steps we can take to support women entering STEM sectors as well as individuals already working in IT roles.
For example, diversity recruiting requires intention. Within STEM fields, hiring managers must focus on enhancing and building relationships with those who identify as women, as well as work to build partnerships with women-focused talent pools and training programs. We must collectively get involved — both financially and with active participation — in groups like Black Girls Code, Latina Girls Code, Womxn Level Up, Women in Tech Network, Women Who Code, and many more.
These efforts take time; this should not be considered a check-the-box exercise, rather an intentional effort to bring about a diverse and inclusive workplace comprised of those who otherwise may not get their foot in the door. Building your talent pipeline is important for organizational growth; it's just as critical — and non-negotiable — to build a diverse and inclusive talent pipeline.
Developing this pipeline is not the end of the journey; it is the beginning. Companies and organizations must focus on empowering and lifting up women already in their workforces. This includes providing support, mentorship, education and training for career progression as well as comprehensive and person-centered preparation for leadership roles. Invest in women in all ranks of your organization and allow them to participate in certificate programs, advanced degrees and mentorship programs.
The next step is having authentic, "real" conversations among senior executives and leadership about diversity. Robert Half, a pioneer in recruitment and staffing, said: "Asking the right questions takes as much skill as giving the right answers."
Leadership teams must continuously ask:
What does our management team look like? Is it diverse? What is the path to get to the executive level for all team members?
Are there black and brown women present in upwardly mobile IT positions outside of the help desk?
What is our average salary per pay band? Where do those who identify as women fall?
Do we offer work flexibility for caretakers?
Are our leaders actively demonstrating life-work balance by showing that it's OK to take the time needed for oneself, for their family/loved ones, or to simply deal with life in general?
It is imperative we work together to embrace and enhance diversity and inclusion efforts within our respective organizations. Getting the conversation going and addressing the disparities are only the first step.
If you want to get further involved and take this conversation to the next step, please reach out to us!