Apprentice Spotlight: Patrick Salazar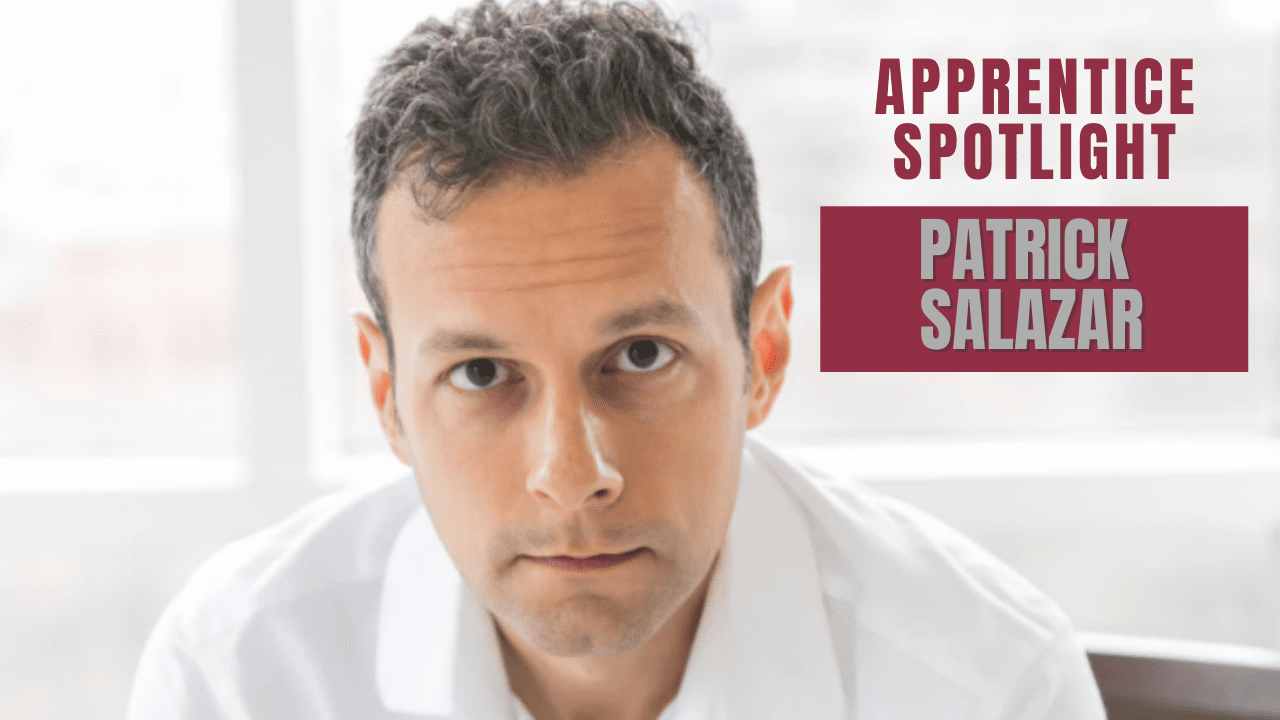 Patrick has always had an interest in coding and IT, and now manages an enterprise cloud subcontract for a federal law enforcement agency.
Job Title: Cloud Engineer and Technical Project Manager
Prior to Joining STS…
Patrick had a fifteen (15) year career in the hospitality management industry serving in various front office positions. In 2018, Patrick was ready for a change. He found George Washington University's coding boot camp and never looked back. That's when he realized IT is in his blood. After completing boot camp, Patrick joined STS through the Apprentice Program. He says the most valuable experience he brought from his previous career was his ability to harness and use a professional management approach – more specifically, being able to work with clients, communicate clearly and understand stakeholder expectations. For Patrick, this is a highly useful approach when leading contracts as it allows you to demonstrate the work clearly to the client.
Needing a change
After 15 years of fielding customer requests, hours of customer interaction and the long hours that come naturally when working in the hospitality field, Patrick wanted to pivot to a new field. Patrick says the earning potential for moving up the ranks in the hospitality field was much slower than in the IT sector. Also, for Patrick, a more analytical/technical problem-solving eco-system was more appealing. After GW's boot camp, he says he knew he could handle the rigor linked to succeeding in this new career. He says the STS Apprenticeship Program was valuable in that it helped him focus his learning so he could be more easily recruited by STS and into a staff position; even though he had just only begun his understanding of coding/IT/software development. Patrick says he was happy to fulfill the niche needs STS had at the time he was an apprentice because it gave him the skills and resources toward a specific, IT specialty path.
In Patrick's words…
What are the first steps you made to transition to Cloud Engineer?
Once I graduated from the Apprenticeship Program, I was able to work on a lot of contracts under STS Principal and Chief Technology Officer, Aaron Kilinski. I was able to focus on creating solutions that were applicable to a real business case and continued to learn – in my case – about Google Cloud. I received on the job training and was able to contribute to the team while simultaneously learning additional skills. In addition to this, I was able to work towards getting certified in various Google platforms.
How did the STS Apprentice Program help launch your career?
After preparing me for a specific position, it aligned me to where I was already part of a team and starting my professional IT career. As part of the program, participants are divided into learning groups based upon the cloud platform they are expected to master. Once it was determined what track you were going to be on, there were a series of classes – both learning Python coding and also cloud concepts as a whole. Then, for me specifically, it was on to Google labs where we had to demonstrate our knowledge. The group collaborative learning setting was invaluable towards setting me up for success both at STS and beyond.
Favorite part about being a cloud engineer
You never stop learning. In order to stay relevant, you must continually learn and evolve with the technology. Your growth professionally, intellectually and personally never stops – which is great. Each project presents a different challenge – it keeps my engagement and interest up and inspires me to keep that learning mentality – you have no choice.
Advice for anyone else looking to get into the IT/software engineering field?
There's a whole world of resources out there – see where you fit into the field. Prepare yourself to do a lot of work. It entails a lot of learning. Try to learn something every day. Apply your knowledge and don't let it get stale. The knowledge is there for you to gain and apply and that's where the personal growth lives.