Proven Public Sector Executive Lisa Galneau Joins STS Leadership Team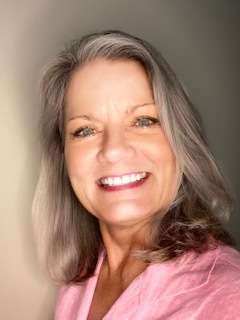 I'm excited to announce a major addition to the STS leadership team. Lisa Galneau, an experienced contracting executive and former U.S. Marine, has joined STS as our new Director of Client Delivery.
This is a huge "get" for STS and all our customers. Lisa worked at SAIC for over 14 years, leading large programs supporting the NIH and HHS. She was a Vice President of Operations at Xerox, supporting DISA and multiple DHS customers. As Senior Vice President of Operations at InfoZen, a ManTech subsidiary, she held lead responsibility for oversight of key customer engagements such as USCIS and for leading company productivity initiatives.
With a track record like that you can imagine Lisa had many options for her next role serving the government customer. I've gotten to know Lisa over the past few years and I've thought about ways we could work together. With 2020 being such an inflection point for STS – Google Cloud Public Sector Partner of the Year for US Federal, #11 on Washington Technology's Fast 50, our ACT-IAC Innovation award – suddenly the time was now!
"I am very excited to be joining the STS team at a time of such dramatic growth," said Lisa. "I was attracted by the unique STS business model, and the talented, energetic and creative staff who bring their best selves to work every day. STS has a refreshing culture of "people first" and a commitment to apprenticeship that recruits and retains smart, motivated and sought-after technical talent who WOW customers and partners. There is an energy that emanates from this company that truly stands out."
Lisa is a Texas native with a long, proud family history of military service. Both grandfathers are World War II Veterans. Her father served in the Navy, her brother in the Army, and her sister is retired Navy and a Desert Storm Veteran. One of her nephews served two hitches in Afghanistan and one in Iraq as an Army Ranger, and another nephew is currently a Major in the Army. Following her tour in the Marine Corps Lisa spent 20 years in locations around the world supporting the Composite Healthcare system (CHCS) in DoD hospitals worldwide.
Working with my current partners Aaron Kilinski & Betsey Hutton, I expect Lisa's experience and counsel will be invaluable as we lead a super-talented team of professionals into 2022. She will help us keep our laser focus on client success with infrastructure cloud migration, DevOps engineering and adjacent cloud-native technologies like Artificial Intelligence (AI) and Machine Learning (ML).
I wish you a happy holiday season and a merry New Year!
To learn more about what STS can do to support your mission please click here. Want to join a different kind of GovCon? Click here to learn about career opportunities.