Angela Krisinger joins STS to expand Amazon Connect CCaaS reach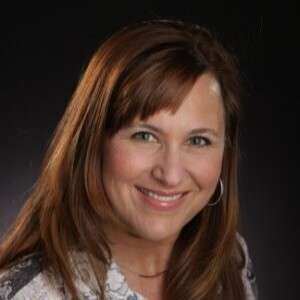 We are delighted to announce Angela Krisinger is joining STS! Angela spent five years at Amazon Web Services (AWS) supporting Amazon Connect, a cloud contact center-as-a-service (CCaaS). Angela brings unparalleled insight and technical know-how as we expand our cloud CCaaS business line using Amazon Connect to deliver better employee and customer experiences (CX) for federal agencies and the citizens they serve.
We are extremely excited to work with Angela, who helped incubate Amazon Connect and launch the service in the federal government marketplace. Her years of experience in product ownership, solutions architecture, and business development at AWS and Microsoft are impressive enough on their own, but what truly puts her head and shoulders above the rest is her deep knowledge of the contact center business and the transformative power of machine learning in the CX space.
Angela's always pursued opportunities that reflect the forward-thinking dynamism she loves about contact center technology. STS practices that dynamism, she says, as it "…is multi-cloud and flexible. It means we're truly offering the best options for our customers." Flexibility and creativity yield tangible, incremental results, and for Angela, "incremental change is the way we show the power of STS and a cloud contact center."
The power of STS is more than just its technology. The diversity of our workforce was a major draw for Angela. "I noticed STS is so intentional about hiring people from different experiences and walks of life," she said. The diversity STS cultivates yields an incredible return on investment—it enables us to have better conversations, ask better questions, and ultimately craft better solutions for our customers. "It makes such a difference, especially after having worked for such a long time as the only woman in the room."
When it comes to CCaaS, there is no better guide than Angela Krisinger. She joins us at an exciting moment as we are working with a Department of Homeland Security High Impact Service Provider to migrate their citizen-facing call center to Amazon Connect. We're thrilled to have her on board as we apply our cloud expertise to transform how agencies work and engage with the American public. Contact us to learn more about CCaaS, Amazon Connect, and how you can improve your agency's customer and employee experiences!